COMPANY PROFILE
Azuma Kako Co. Ltd was established in Tokyo Japan in 1935 and from being a car engine repair specialist, Azuma later on shifted its field and became well known for engine components welding repair.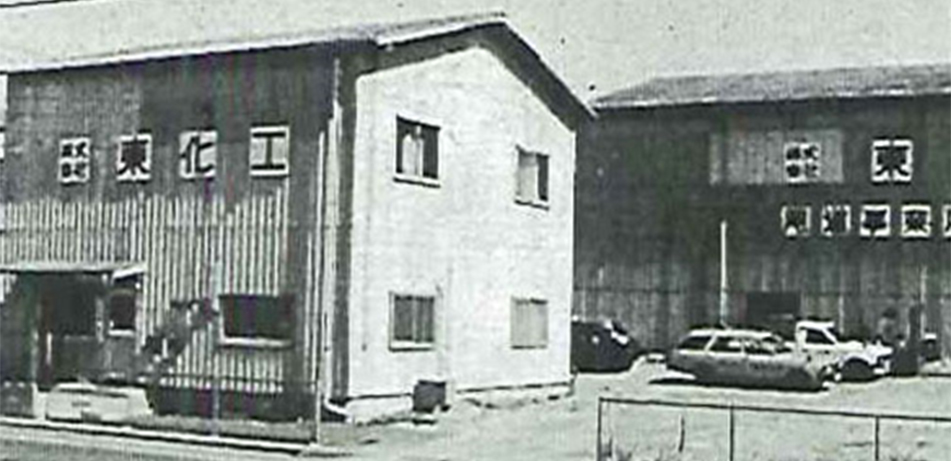 Azuma is known as specialist for engine components welding repair and is renowned for helping ocean-farer vessels to recondition and repair damaged engine components.
This Japanese company soon expanded its network and marks the start of it's workshops in Taiwan, Singapore, China and Malaysia.
Through the years, Azuma Group is dedicated to maintain its competencies and expertise in order to address the diverse needs of its clients. We've been in the marine component reconditioning business for many years and continuously receiving authorizations from Engine Makers.
Azuma Engineering (S) Pte Ltd is a subsidiary of Azuma Kako., Ltd. (Japan). It was incorporated on 19 February 1990 and was built mainly for reconditioning of engine components (Piston crown, Cylinder Cover, Exhaust Valves Housing, Spindle and Seat, Piston Rod, Piston Skirt, Fuel Injection Parts, etc.) and authorized by most of the Japanese Engine Makers (Mitsubishi, Akasaka, Hanshin, Kawasaki, Mitsui, Kobe Diesel, Hitachi Zosen, Makita, IMEX and Diesel United).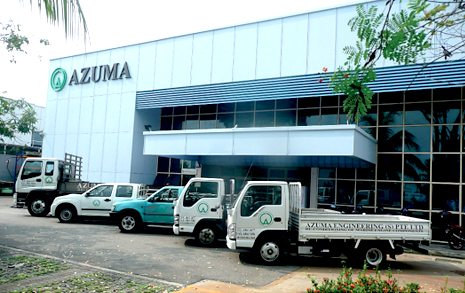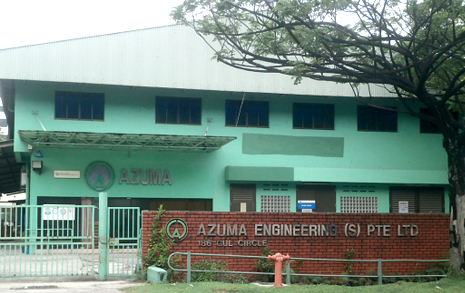 Our company is committed to achieve professional excellence in fulfilling customers' satisfaction and expectations. It aims to carry out the responsibilities and obligations thru fast and prompt response and give customers fresh information and techniques as approved by engine makers.
AZUMA MARINE & OFFSHORE ENGINEERING (M) SDN. BHD. was incorporated in June 2013 and fully owned by Azuma Singapore. AMOE is Azuma Singapore's subsidiary company and will focus on the reconditioning of marine engine components and specialized in welding/machining jobs for oil and gas industries.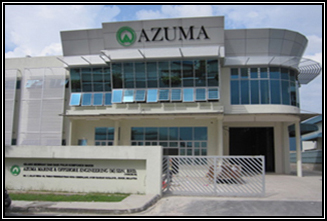 It is located in the town of Johor just 15kms from Tanjung Pelepas container port, 53kms away from MMHE shipyard and about 21Kms from Azuma Singapore.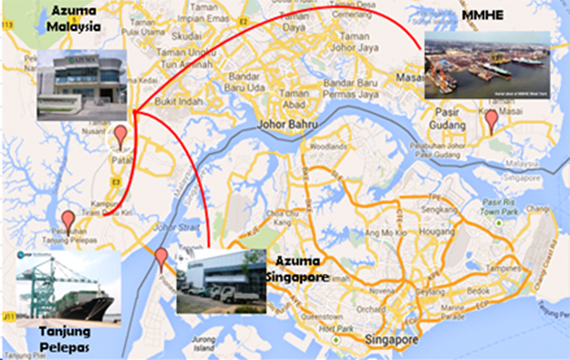 Azuma Engineering (Shanghai) Co.,Ltd. established in 2013 as a joint venture and since 2014 operating independently as a subsidiary company of Azuma Kako Ltd. (Japan).
From our workshop in Shanghai we can provide all reconditioning services for main- and auxiliary engine components. Also we are specialized in the reconditioning of hydraulic cylinders/jacks and overhauling of grabs.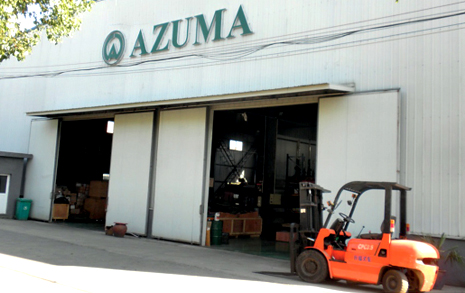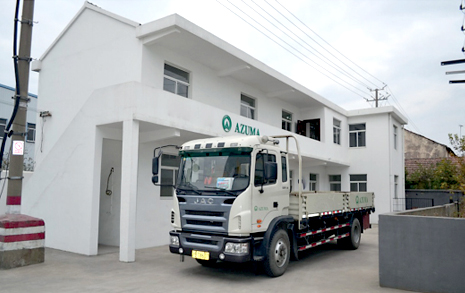 QUALITY POLICY
Azuma Engineering (S) Pte Ltd / Azuma Marine & Offshore Engineering / Azuma Engineering (Shanghai) shall provide all product and services which shall conform with customer stringent requirement and expectation and; to continually improve the effectiveness of the Quality Management System.
Top Management shall ensure that this policy:
Is appropriate to the purpose of the organization;
Includes a commitment to meeting requirements and to continual improvements
appropriate to the purpose of the organization;
Provides a framework for establishing and reviewing quality objectives;
Is understood, implemented and maintained at all levels of the organization;
Is reviewed and approved for continuing suitability;
Continual improvement on health, safety and environmental performance.
QUALITY OBJECTIVES
Keeping in view, measurable and consistent with quality policy including the commitment to continual improvement, the Quality Objective(s) will be set in Annual Management Review and it will be reviewed in the following year for its performance and achievement. Management review committee, based on its achievement, will take appropriate measures to improve its performance or if satisfied quality objective(s) can be set for other relevant functions and/or levels within the organization. (e.g. overall product quality target is 95%); to measure this the following formula can be used: